UK inquest finds that killing of man whose death sparked riots was lawful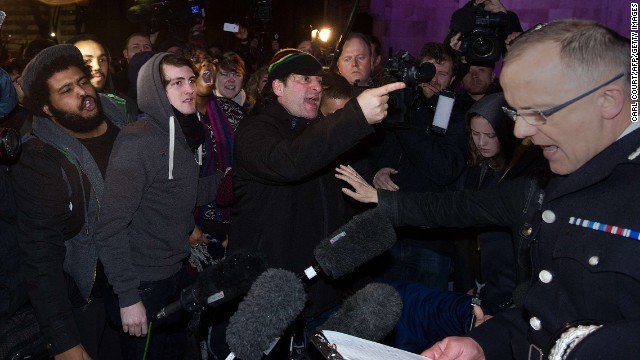 An inquest jury considering the death of Mark Duggan, whose shooting by police sparked widespread riots in England two years ago, said Wednesday he was lawfully killed.
The 29-year-old father of four was shot by police officers who stopped the taxi in which he was traveling in the northern London neighborhood of Tottenham in August 2011.
His death sparked protests that exploded into riots and looting in London and spread to other cities in the worst disturbances in the country in decades.
The jury at the Royal Courts of Justice in London concluded that the killing was lawful in an 8-to-2 decision, even though Duggan did not have a gun in his hand at the moment he was shot.
They also said it was more likely than not that just before he was killed, Duggan had thrown a gun from the taxi onto a grassy area near the scene.
There were emotional outbursts at the court when the conclusion was reached, Britain's Press Association reported. It quoted Duggan's brother Shaun Hall as saying: "We still fight for justice."
The inquest began in September, and the jurors had been told to decide whether Duggan was either shot lawfully or unlawfully, or return an open verdict.
"No officer sets out at the start of the day to run an operation that results in someone dying," Assistant Police Commissioner Mark Rowley said outside the court.
"So our sympathy today is with Mark Duggan's family. They have lost a loved one. But the task our officers face in making split-second decisions when confronting armed criminals means there is a risk -- a very small risk -- that this will happen."